---
Parksville Census Agglomeration
Population Projections to 2016
---
Here is a chart of the age distribution with a projection to 2016.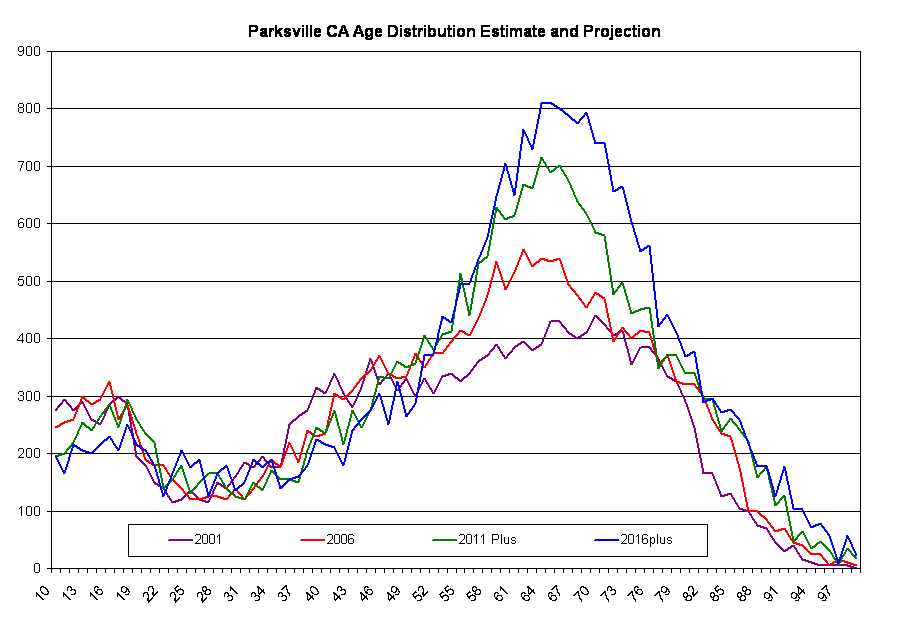 Source: Adapted from Statistics Canada by W.W. Munroe
What are the assumptions that went into this projection?
This assumes that the same relatively high in-migration experienced between 2001 and 2006 will continue through to 2011 and 2016. However, as noted in the Global and Local Population Change article (see the Articles page), we have seen that population growth slows greatly during economic downturns, even for areas attractive to retirees. Therefore it is reasonable to consider this to be a high growth scenario.
For all ages,for later years, and or an explaination Contact Us
---